Susie Dunn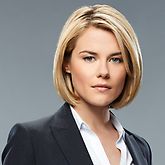 Last seen
"World's Best Dad"
Also known as
Agent Susie Dunn
Portrayed by
Rachel Taylor
Agent Susie Dunn (Rachel Taylor) is a main character in the NBC series Crisis. She is an FBI agent assigned to the kidnapping case.
Background
Edit
Agent Susie Dunn had a hard life. She grew up with her parents fighting a lot, and had a close relationship with sister Meg Fitch. At a young age, Dunn got pregnant with daughter Amber, although Dunn had the baby, older sister Meg didn't believe Dunn could raise the baby so Meg raised Amber. As a result of Meg raising Amber, Susie and Meg grew apart and lost contact until the kidnapping. When Dunn found out Amber was on that bus, she was even more determined to get the children back. As the agents work hard to get the children back, we see Meg and Susie's relationship grow and they become closer than ever. Close to the end we see Amber being introduced to "Aunt Susie" but are left on a cliffhanger as to weather or not Amber ever finds out who her real mother is.
Relationships
Edit
Memorable Quotes
Edit
Image Gallery
Edit
Ad blocker interference detected!
Wikia is a free-to-use site that makes money from advertising. We have a modified experience for viewers using ad blockers

Wikia is not accessible if you've made further modifications. Remove the custom ad blocker rule(s) and the page will load as expected.