Marcus Finley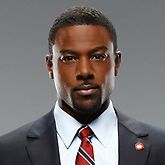 Agent Marcus Finley (Lance Gross) is a main character in the NBC series Crisis. He is a Secret Service agent assigned protect the President's son, Kyle Devour. After he and his classmates were kidnapped, he and Anton Roth fled into the woods.
Background
Edit
Relationships
Edit
Memorable Quotes
Edit
Image Gallery
Edit
Ad blocker interference detected!
Wikia is a free-to-use site that makes money from advertising. We have a modified experience for viewers using ad blockers

Wikia is not accessible if you've made further modifications. Remove the custom ad blocker rule(s) and the page will load as expected.