Francis Gibson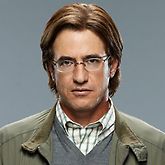 Portrayed by
Dermot Mulroney
Francis Gibson (Dermot Mulroney) is a main character in the NBC series Crisis. He is the father of Beth Ann Gibson, one of the hostages.Is involved in the kidnapping.
Background
Edit
As he is seen in the Pilot it is known the he is not welcomed by Beth Ann and her mother. Francis want to form a relationship with his daughter again but she does not want to. This soon changes after they are taken hostage and he is injured.
Relationships
Edit
Memorable Quotes
Edit
"How far would you go to see your child again?"
Image Gallery
Edit
Ad blocker interference detected!
Wikia is a free-to-use site that makes money from advertising. We have a modified experience for viewers using ad blockers

Wikia is not accessible if you've made further modifications. Remove the custom ad blocker rule(s) and the page will load as expected.